We can recommend the best matcha or tea leaves for your use such as drinking, cooking, processing food, and various purposes.
You can choose various types of packages. We have everything from small containers to large containers for commercial.
Package
Packaging Plan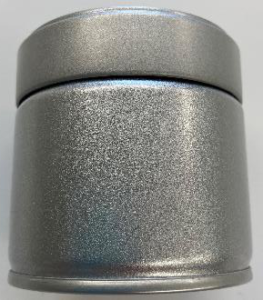 Aluminum tin
NET:30g
Easy to store and appropriate for the personal use. The private brand label can be put on the body of tin, or on the cap of tin. It is possible to print on the bottom, too. The standard tin is silver aluminum.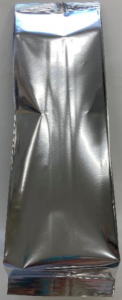 Aluminum pouch without Zipper
NET:30g~20kg
We have a wide range of pouches from small bags to large commercial size. Small bags can be put in boxes or jars. There are 2 types of pouch for 30g, silver and transparent. The pouches for 100g, 200g, 400g, 500g, 1kg, 5kg,10kg, 20kg are silver aluminum type.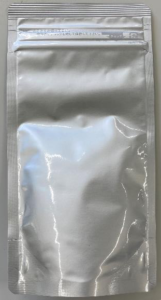 Aluminum pouch without Zipper
NET:100g~500g
The pouch with zipper is good to store longer after opening once. You can put the original label and we can print Expire date or Lot Number on it.
Display Best Before Date
Label in Japanese
It is a standard label of our company. It is shown the product name, ingredient, net weight, expire date, precautions, and manufacture.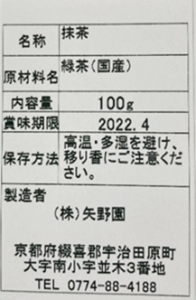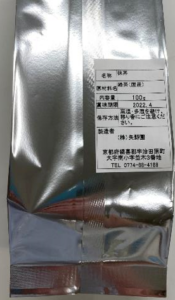 Label to show Expire Date
Can be labeled with only expire date or lot number. It is a simple and small label.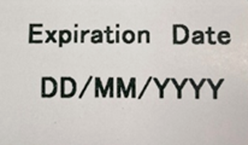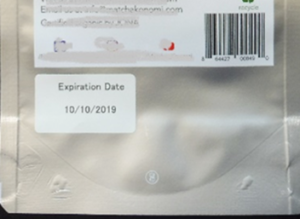 Print by Inkjet Printer
Best Before Date can be printed by inkjet printer.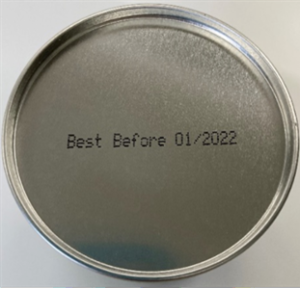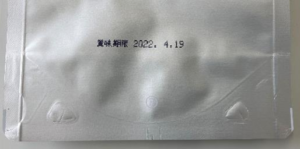 Both labels and printing are available in Japanese and English.
Case Size and weight for each package
Image
Net Weight
Package
Material
Quantity
Per
Carton
Case Size (mm)
Gross
Weight
(kg)
L
D
H
30g
Aluminum Tin
50
310
310
155
4.2
1kg
Aluminum bag
20
510
330
420
21.9
5kg
Aluminum bag
40
510
330
420
21.7
20kg
Aluminum bag
1
510
330
420
21.7
YANOEN's Matcha Expertise
Case Size and weight for each package
4 types of Matcha Grinding Method according to the application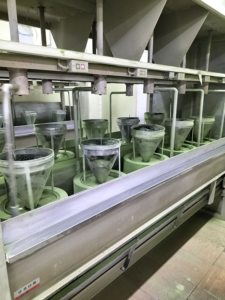 Stone Mill
80 machines
Cap: 34g/hour/machine
Max Temp. : 60 deg C
The finest grinding
Excellent evenness of particle
For high-grade Matcha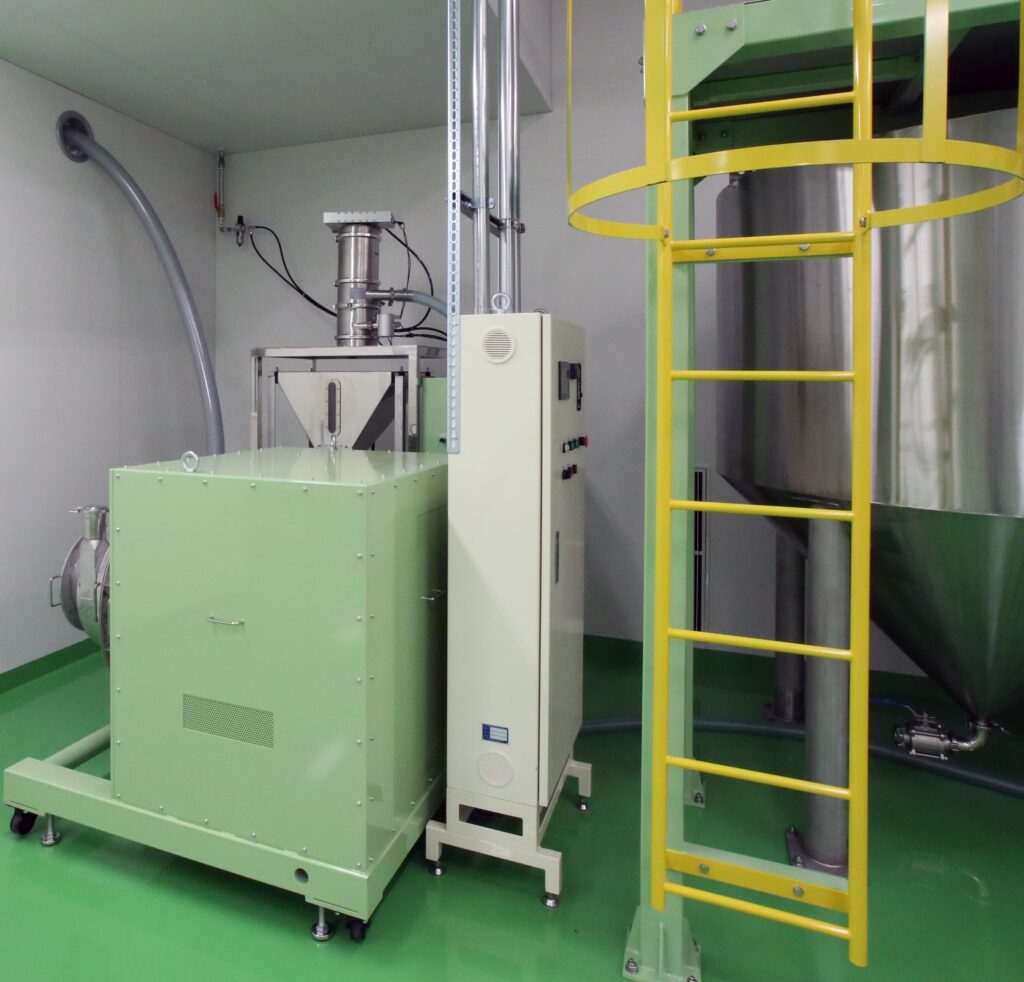 Airflow Crush
1 machines
Cap: 300kg per day
Used for sterilized Matcha
Max Temp : 140 deg C
(sterilization machine)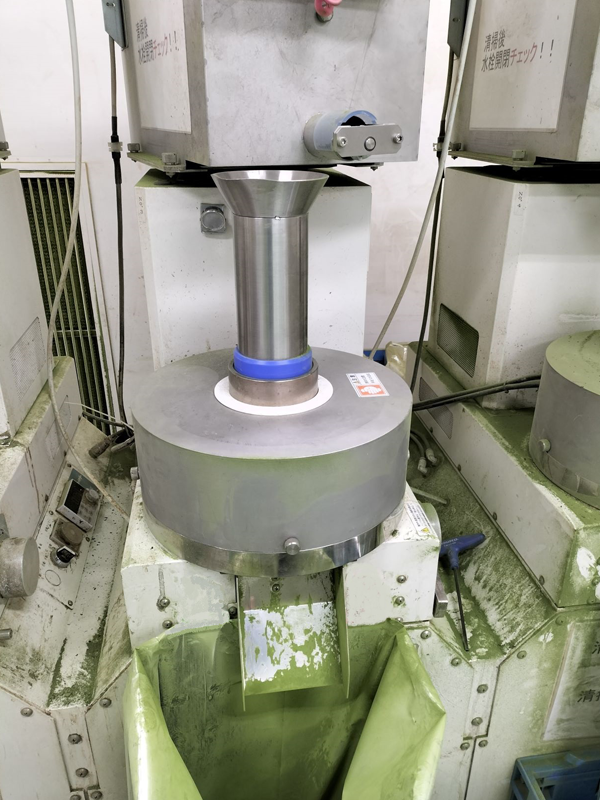 Iron Mill
5 machines
Cap: 3kg/hour/machine
Max Temp. : 40 deg C
Particle Size Average 25 micron
Particle Size can be controlled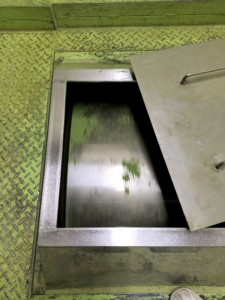 Ball Mill Crush
1 machines
Cap: 200-250kg per day
Most Efficient and high capacity machine
Matcha Blended with
OEM
Matcha can be blended with sugar, chlorella, or collagen according to various purpose or use.
You can dictate the proportions you like or we can suggest.
We can provide for your needs.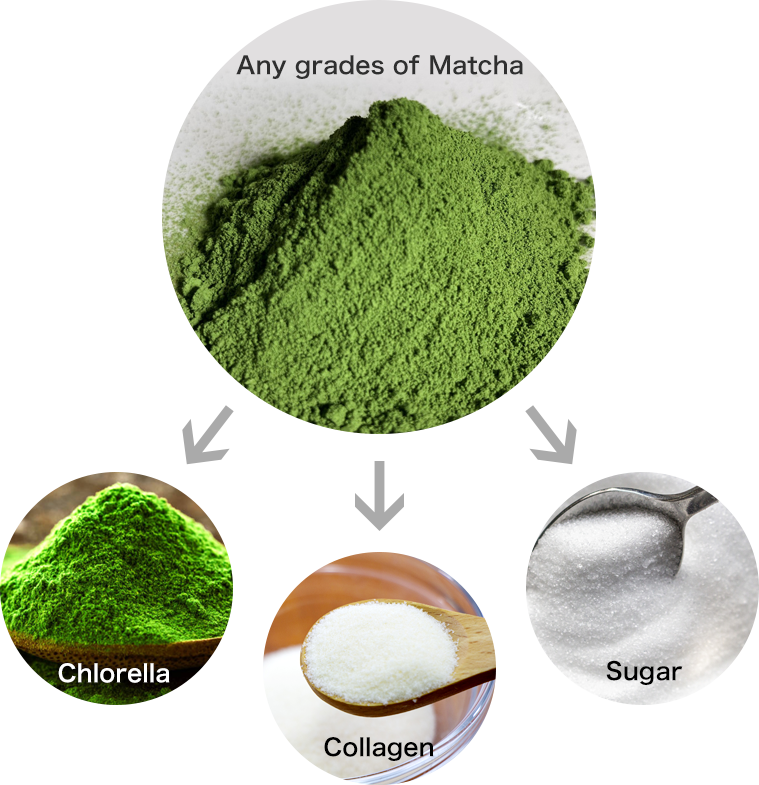 Original Bland
Available Documents
We can prepare several documents
Proforma Invoice / Invoice
Packing List
Certificate of Analysis
Organic Certificate
Certificate of Origin
Certificate of Origin for EPA(For the required area)
Phytosanitary Certificate
Optional Service
Various Inspection – Pesticide Residue, Radiation, etc.(Extra Fees)
Transport Arrangement / By sea or air