Greetings
Our company was established in 1836 by the founder, Genzaburo Yano here in Uji Tawara. In 19th Century, Sotaro Yano, the 2nd generation tried to export Uji Tea to overseas when Japan started trading with U.S.A. Then, Yoshizo Yano, the 3rd generation expanded its business around Japan and he was awarded the several prizes in tea expositions. In 1949, the 4th Generation, Sotaro Yano established the Yanoen Corporation as a corporate organization. Since we started the wholesale business of processed tea, we have been pursuing the new possibilities of better tea by the introduction of new equipment and hygiene management while keeping tradition from a long time ago to deliver the customer satisfaction. The tea made from our experience and strict quality management is our proud and confident. As the result, we are awarded several prizes, including the prize of Minister of Agriculture, Forestry, and Fisheries and the prize of Minister of International Trade and Industry. "Make it a principle to be austere, refrain from lavish, splendid word and vanity, and imitation of somebody." As above our company's precepts, we would like to go forward step by step consistently without arrogance for customers and society.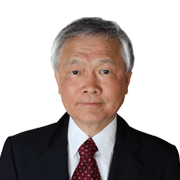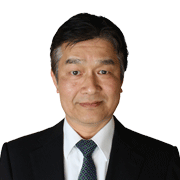 Outline
| | |
| --- | --- |
| The name of company | Yanoen Corporation |
| Address | 610-0241 Namiki 3 Minami Ujitawara town, Tsuzuki county, Kyoto |
| Telephone Number | 0774-88-4188 |
| Fax Number | 0774-88-4037 |
| Foundation | 1836 |
| Incorporated | 1949 |
| Representative | Yoshimi Yano |
| Capital | 10 million JPY |
| Number of employee | 40 |
| Production Capacity | aximum 4,000 Kg per day |
| Site Area | 5,000 square meter (including factory and refrigerator) |
| Own Refrigerator | 6 |
| Product | Japanese Tea and Tea related products |
Overall View of Entire Tea Plant
Yanoen's factories and facilities, designed exclusively for the manufacuturing process
Yanoen manufactured products are processed in six factories (numbered from I to VI), each of them dedicated to a different production by its needs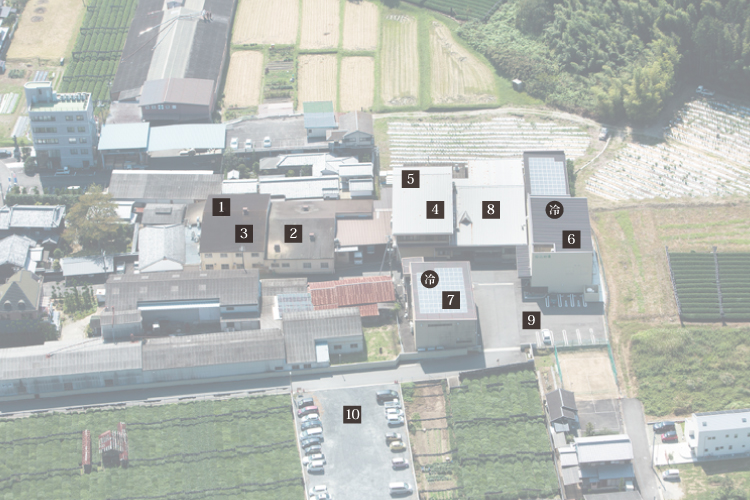 1

Factory No.Ⅰ


Dedicated to the Gyokuro tea production.

2

Factory No.Ⅱ


Dedicated to the Sencha production.

3

Tencha Tea Finishing Factory (Factory No. I) 


Dedicated to the stone-grinding of Tencha to produce Matcha.

4

Matcha Millstone Factory (Headquarter Factory)


Dedicated to stone-grinding of Matcha production.

5

Hojicha Tea Factory (Factory No. III)


Dedicated to Hojicha production.
6

Factory No. VI


Dedicated to the sterilization of Matcha powder.

7

Konacha Powder Factory


Dedicated to the grinding of leftover leaves of Matcha to produce Konacha.

8

Main Office・Distribution Center (Headquarter Factory)


Dedicated to the packaging of our products.

9

Parking Lot

10

Employee Parking Lot

冷

Refrigerators


These 2 buildings are entirely refrigirated to protect the products, for a total of 4 refrigerators.
Organization Chart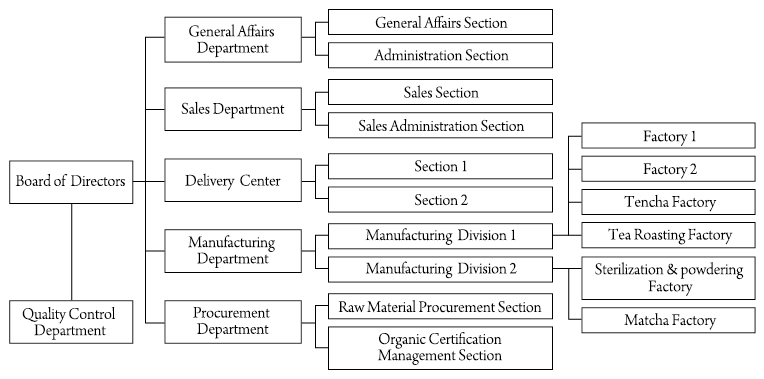 Awards
1987
The Minister of Agriculture, Forestry and Fisheries Award in Uji green tea fair "Sencha" category
Osaka Prefectural Governor's Award in Osaka high-quality tea fair "Ginjirushi no bu" category
1994
The Minister of Agriculture, Forestry and Fisheries Award in Uji green tea fair "Sencha" category
Kyoto Prefectural Governor's Award in Uji green tea fair "Sencha" category
1995
The Minister of International Trade and Industry Award and Osaka Prefectural Governor's Award in Osaka high-quality tea fair "Ginjirushi no bu" category
2003
The Minister of Agriculture, Forestry and Fisheries Award in Uji green tea fair "Sencha" category
Kyoto Prefectural Governor's Award in Uji green tea fair "Sencha" category
2005
Kyoto Prefectural Governor's Award in Uji green tea fair "Sencha" category
2008
Kyoto Prefectural Governor's Award in Uji green tea fair "Sencha" category
2009
The Minister of Agriculture, Forestry and Fisheries Award in Uji green tea fair "Sencha" category
Kyoto Prefectural Governor's Award in Uji green tea fair "Sencha" category
2011
Kyoto Prefectural Governor's Award in Uji green tea fair "Gyokuro" category and "Sencha" category
2013
Kyoto Prefectural Governor's Award in Uji green tea fair "Sencha" category
2014
Kyoto Prefectural Governor's Award in Uji green tea fair "Sencha" category
Japan Tea Central Public Interest Incorporated Association Chairman's Award in Osaka high-quality tea fair "Naniwa-midori" category
2015
Zencha-ren President Award in Uji green tea fair "Sencha" category
2016
The Chamber Of Kyoto Prefecture Tea President's Award in Uji green tea fair "Tencha" category
Zencha-ren President Award in Osaka high-quality tea fair "Naniwa-midori" category